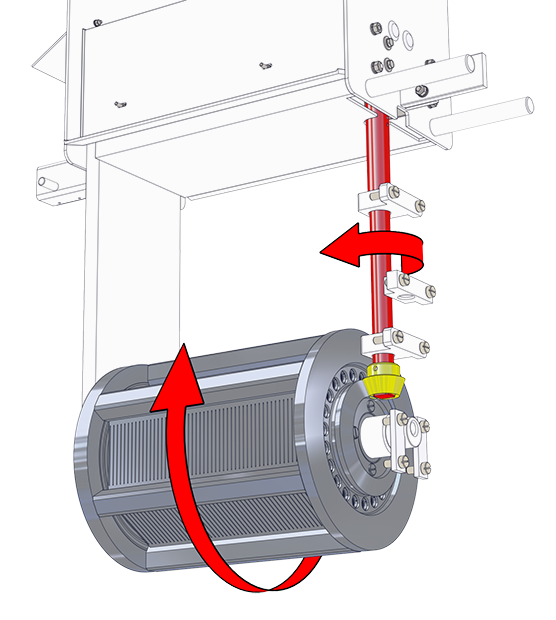 Drive solution for low displacement
Bevel gear drive - reduced displacement of bath medium, longer durability
The drives of barrel units typically consist of a drive motor and straight-tooth gears that transmit the rotation to the body of the barrel. While this drive system is robust and reliable, its drawback is that the bath medium is constantly being moved, as if by a water wheel, towards the drive motor.
As an alternative solution a bevel gear drive avoids these negative effects:
Its vertical driving shaft prevents the vertical transport of liquids and thus the unwanted deposits.
In addition, it allows for better sealing of the motor housing against the ingress of vapours or moisture.
Longer durability of the drive system
Reduced maintenance costs
This saves time and resources and protects the environment.
The following barrel plating units are available with bevel gear drive: GALVAINOX and GALVANET® (other plating units on request).
Please note that you must be a registered user to download technical product data. » login