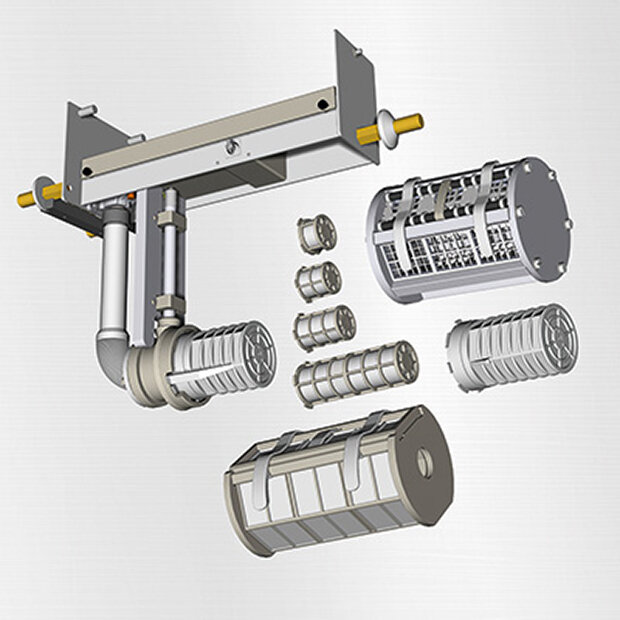 GALVARIO
All-rounder for the most varying coating tasks
Ideal solution for frequently changing batch sizes and plating requirements. A wide variety of parts and process parameters can be covered with just one electroplating device.
Can be used with both: mesh baskets and plating barrels.
To be used with
Special adapter system for the fixing of mesh baskets and barrels.
Therefore different types of cathode contacts can be used: three rotating bar contacts, an intermediate bar contact, a rake contact or a disk contact. Dangler contacts with GALVACONT® danglers in thicknesses 18, 35 or 70 mm² are also possible.
Please note that you must be a registered user to download technical product data. » login