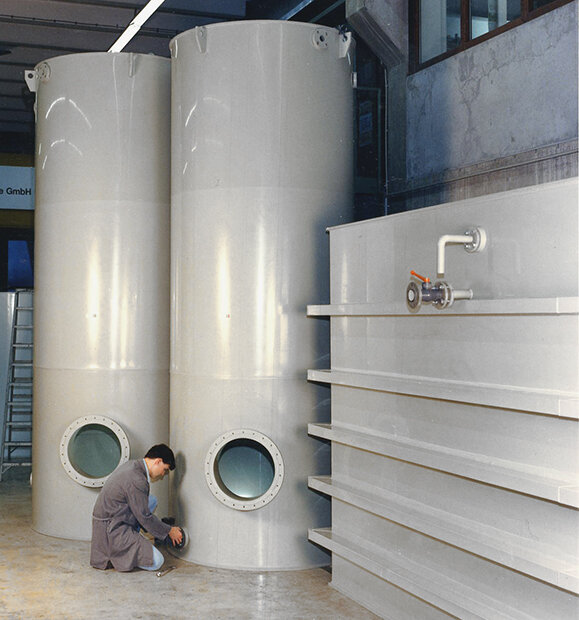 Process tanks
For various engineering processes we are developing, designing and manufacturing matching tanks.
Equipped with safety tank, agitator, level probes etc. almost every requirement can be met. Example for a tank of rectangular design.
Sheathed or corrosion-resistant steel frames (powder coated or hot-dip galvanized) matched to the necessary structural strength serve to reinforce the structure.