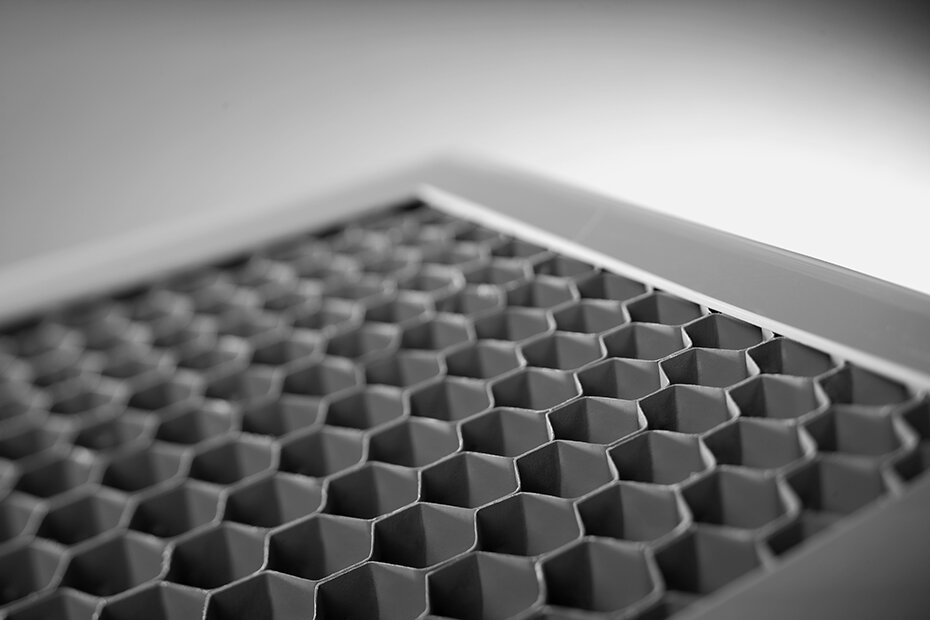 ZYKLOTOP®
Droplet separator with helix-shaped channel sections
The patented high-performance ZYKLOTOP® droplet separator consists of helix-shaped channel sections that are welded together and come as complete separator packages.
Its helix-shaped/spiral channel orientation results in a considerable improvement in separation efficiency compared to conventional designs as it operates nearly resistance-free.
The airflow is redirected by at least 360° which causes the contained droplets to be separated by the intertial forces. The droplets drain as a liquid film along the interior walls.
Up to 99 % separation degree.